Cambridge City Life
Emmanuel is very conveniently placed in the heart of Cambridge, so you'll have easy access to the city centre. Many students use bicycles, though you will find it is only a short walk to most faculties, labs, libraries, shops, pubs, clubs, restaurants and other facilities. It is unlikely you will need to spend any money on travel in the city on a day-to-day basis.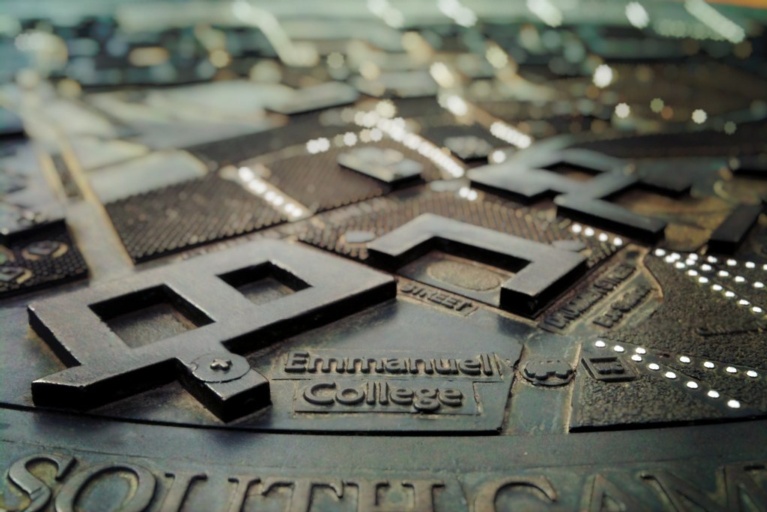 Eating Out
There's a great selection of places to eat in Cambridge; something for any mood, palate, occasion and price range. Better still, your Cambridge student card (which you'll receive when you start) will get you discounts and special deals at numerous restaurants and cafés.
Pubs and Clubs
As well as College Bars, there are plenty of pubs in Cambridge, from the tiny Free Press out the back of Emmanuel (beautifully kept beer, no mobile phones allowed) to the gigantic Wetherspoons out the front of the College. There are also several clubs offering a range of music and comedy entertainment.
Film and Theatre
If you like watching movies and plays, Cambridge is a great place to live. There are two multiplex cinemas, as well as the Arts Picturehouse, which shows more independent films and has really comfy seating. In addition, CinEmma, the Emmanuel College film society, screens one or two films on a Sunday night
There are three main theatres in the city centre – The Cambridge Arts Theatre, the ADC Theatre and the Corn Exchange – and, a little further out, The Junction plays host to a range of clubs, comedy, dance, live music and theatre.
Several Colleges also have their own theatre groups, and so there is plenty of opportunity to get involved in performing, directing or the more technical aspects of theatre. Emmanuel is fortunate enough to have its own resident theatre company, the Revived Emmanuel Dramatic Society, or REDS. REDS is one of the more prominent theatrical societies in Cambridge, funding several shows each year in various venues, both in Cambridge and further afield.
Other Places to Visit
Cambridge offers a variety of fascinating museums and collections, including the Fitzwilliam Museum, which houses world-class collections of works of art and antiquities spanning centuries and civilisations.
The University's Botanic Garden provides a colourful and peaceful retreat from the bustle of the city.