Acquisitions and Donations
Recent Acquisitions
Geoffrey Hill, Preghiere (1964). Title page signed by Geoffrey Hill.
Donations
Made-to-measure Boxes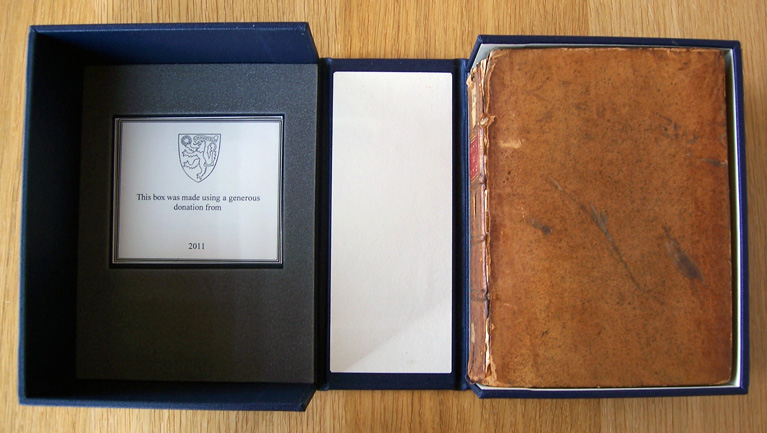 Thanks to generous donations by old members of the College, made-to-measure drop-spine boxes are being made by the Cambridge Colleges' Conservation Consortium for the Library's modern and medieval manuscripts. Bookplates to record the donors are pasted inside the front of each box. The boxes support and help to preserve fragile manuscripts and early printed books.