Dr John Harvey
John Harvey MA Litt D is a Life Fellow and was Vice-Master from 2004 to 2006.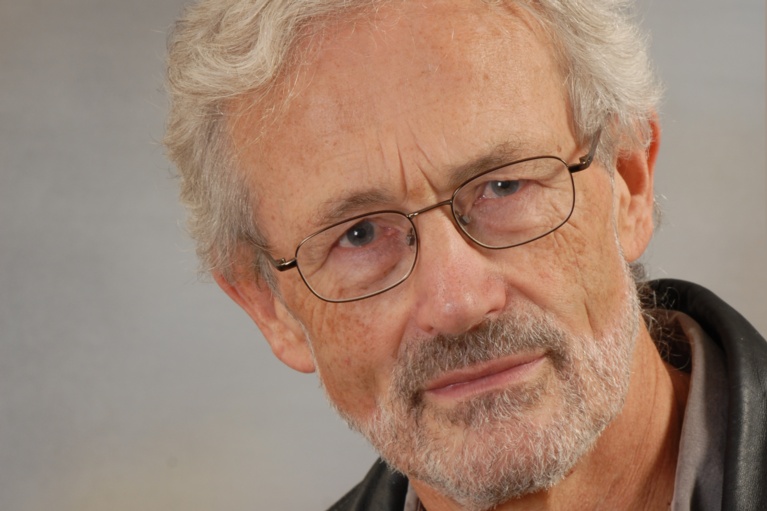 In May last year I went to Los Angeles to talk about my 'black' books in two events in the Getty Centre, and the panel discussion 'What Does Blackness Mean?' can now be seen at:
http://www.zocalopublicsquare.org/category/events/video-archive/?postId=72494
The black books are The Story of Black (2013) and Men in Black (1995).
I can report also that my novel The Subject of a Portrait (2014), about a famous Pre-Raphaelite love-knot, recently survived an exacting – and scholarly -- critique in The Pre-Raphaelite Society Review, which found the Ruskin marriage 'vividly and viscerally present', and found the novel itself 'a true page-turner' which 'becomes impossible to put down'.
As to my personal story: in 1967 I travelled the short distance from Magdalene College to Emmanuel to take up a Research Fellowship. I have been a Fellow of Emmanuel ever since. I might have seen little of the world if I had not married Julietta Papadopoulou, who is like me a scholar and teacher of English literature, but in addition is Greek, so that necessarily I now know two sides of Europe's culture. Julietta also writes novels, which so far have been shortlisted for four literary prizes, while her new novel One Third of Paradise was in the final, closely-fought contest of two for the London Hellenic Literary Award 2016.
When young I drew a lot, and when I came to Emmanuel I was still making -- and exhibiting -- etchings and lithographs (I had bought for £25 a magnificent Victorian lithographic press like a cast-iron cathedral). The joint interest in books and art gave me my PhD subject, later the book Victorian Novelists and their Illustrators (1970). When I became a Lecturer, and afterwards a Reader, in the English Faculty I continued to teach especially on books, pictures -- and colours. The colour black had intrigue for me, as for many, because it can mean such opposite things, in art and in poetry, in fashion and in funerals. These researches became first one, now two, books, mentioned above. Men in Black (1995) analyses the rise and rise of the colour black in men's dress, from mourners through priests to kings, merchants, engineers, servants, the police: till, in the twentieth century, women took over the strong smart use of black. The Story of Black (2013) gives a broader history of the colour, in art from caves through Caravaggio to Rothko, and within such different evolving studies as physiology and theology: for instance sin, mainly crimson in the aeons before Christ, became black for the Church Fathers, while we find now other blacknesses in the psyche, and in sexuality also. Coming out shortly after my retirement from teaching, this book is dedicated to junior and senior members of the college, in gratitude for many years of friendly exchange.
In my latest book The Poetics of Sight (2015), I ask what exactly a 'visual metaphor' may be. When Jesus Christ said 'I am the light of the world', he used a visual metaphor in the sense that light is something that can only be seen and not perceived in any other way. And when Holman Hunt painted The Light of the World showing Jesus holding a real lantern, he made the metaphor literally 'visual'. Visual metaphors may also be dangerous, especially when the corresponding words must be guessed. When in 2009 Anish Kapoor made a colossal block of red wax run on tracks, with a portentous slowness, through the arches of the Royal Academy -- so the block had a curved top, and took the shape of a cattle-truck -- he teased the spectator with the idea of a visual metaphor for the Holocaust, since this gigantic cattle-truck looked as if it were made from coagulated blood.
My other critical books, and novels, are mentioned in my 'profile page' (see link below).
Otherwise, in Emmanuel, apart from doing my stint as supervisor, director of studies, tutor, praelector, Vice-Master and magazine-editor, I was much involved with the Picture, Plate and Furniture Committee, and later with the College Picture Guild, which bought the contemporary paintings at the car-park end of the South Court Picture Gallery.
---