Dr Alan Baker
Historical geography may be defined most simply as the study of the geography of places in the past. While it would appear to be relatively easy to differentiate between the 'past' and the 'present', there is room for some debate about when the 'present' ends and the 'past' begins.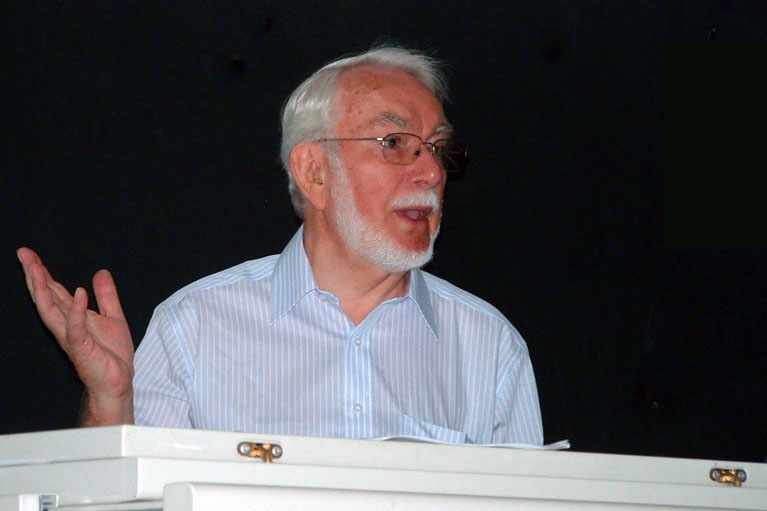 There is much more fundamental disagreement about the nature of 'geography'. For some, it is about landscapes, both 'natural' and 'cultural'. For others, it is about the distribution of phenomena in space. Others view it as study of the interaction between human societies and their physical environments. Yet others consider geography to be the study of places in all of their aspects – and studying them at a variety of scales ranging from the local through the regional and continental to the global.
I became an historical geographer at University College London during the late-1950s and early 1960s. I had three years there as an undergraduate, three years as a postgraduate and three years as a Lecturer in the Department of Geography. In 1966 I moved to a lectureship in historical geography in Cambridge. I became Emmanuel's Director of Studies in Geography and then in 1970 was elected as the college's first Fellow in Geography, thanks largely to David Williams who had just become Senior Tutor of Emmanuel. Since then geography has become embedded within the college and today there three Official Fellows (Sarah Bendall, Philip Howell and Alex Jeffrey) and two Life Fellows (Keith Richards and me). The Master – Dame Fiona Reynolds – could also be included, for she read geography as an undergraduate at Newnham College. For my part, in addition to teaching and researching, I became a Tutor in 1973 and then Senior Tutor from 1976 to 1986.
As a graduate student at UCL, I researched a doctoral thesis on the agricultural and rural settlement systems of the estates in Kent of the Archbishop of Canterbury during the Middle Ages. But as an undergraduate I had written a dissertation on land reform in France after 1945 and this French connection was one underlying reason for my appointment to Cambridge. My researches here have focused on the development through time, spread through space and the social significance of a wide range of voluntary societies in rural France between 1815 and 1914. For many years I studied work-related associations – such as agricultural cooperatives, livestock insurance societies, mutual aid societies and volunteer fire brigades - in the middle Loire Valley, showing them to be one of the ways in which peasant farmers tried to manage many of the environmental and social risks that they faced. In essence, they were putting into practice the Revolutionary ideal of fraternity, of collective action to the benefit of the individuals concerned. During the last ten years or so, I have extended my studies to leisure-related associations – musical societies (choirs and brass bands) and sports clubs (especially cycling clubs) – throughout France as a whole. This has taken me (and my wife, Sandra, as my informal research assistant) into archives across the country, from Brittany to Alsace and from the Pyrenees to the Rhône Valley. My researches continue, even though I retired from my university post almost a decade ago. My book on Geography and History: Bridging the Divide was published in 2003 and October 2017 saw publication of my book on Amateur Musical Societies and Sports Clubs in Provincial France 1848-1914.
Of course, since retiring, activities other than research have also come to the fore. I am active in Cambridge's University of the Third Age, having led one of its rambling classes for seven years and given an annual lecture course on the making of the French nation. Also, for eight years from 2002 I was a Liberal Democrat city councillor for Cambridge, for seven of them as chair of the council's Planning Committee.
---