Professor Catherine Pickstock
I came to study Philosophical Theology via a degree in English Literature, and in particular through a desire to understand better the relationship between literary form and metaphysical content in such texts as the fourteenth century poem, "Pearl", and Milton's "Paradise Lost".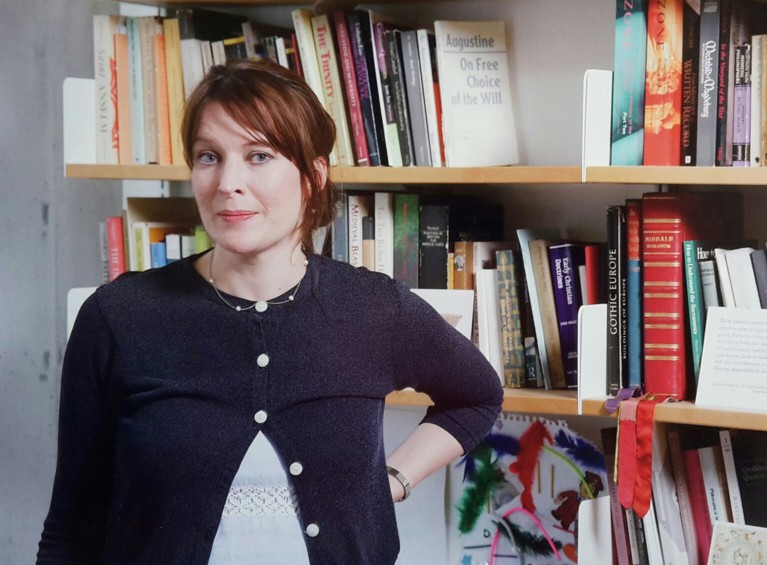 I have found that these issues can only be adequately approached if, inversely, one poses questions about metaphysical claims in relation to their mode of literary presentation in speculative works such as Plato's Republic, Augustine's Confessions and Anselm's Proslogion. For this reason, I have tried to fuse questions of textual reading together with questions of ontological outlook. I held a Research Fellowship at Emmanuel College (1995-1998), after completing my doctorate, and then a British Academy Postdoctoral Fellowship at the Faculty of Divinity, Cambridge (1998-2000), before taking up a Lectureship in Philosophy of Religion (2000). I became a University Reader in Philosophy and Theology in 2006. My first three single-authored books, After Writing (1998), Thomas d'Aquin et la quête eucharistique (2001) and Repetition and Identity (2013) bring together a concern for language, metaphysics and the mediations of embodied practice.
Together with John Milbank, I wrote Truth in Aquinas which seeks to extend an interpretation which denies a sharp separation of reason and faith in his Opus and emphasises the Neoplatonic dimension of his thought. Aspects of Truth (forthcoming) interrogates the stance which theologians might take towards contemporary philosophical debates about truth, mind and world, taking the Dreyfus-McDowell debate as its starting-point. And in my main current project, Platonic Poetics, I argue that philosophical access to the reality of the transcendent Forms is given a religious mediation in the dialogues.
---