Dr Vikas Trivedi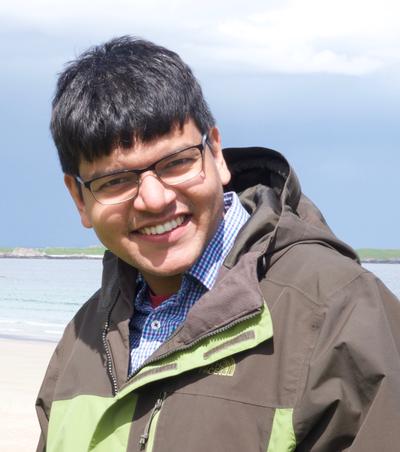 BTech (IIT Kanpur, India), PhD (Caltech, Pasadena, USA)
Research Fellow
John Henry Coates Fellow
I am a Herchel Smith Postdoctoral Fellow at the Department of Genetics, University of Cambridge. I started my academic career as an undergraduate at the Indian Institute of Technology Kanpur where I appreciated the application of engineering/physical principles to biology. This exposure stimulated my interests in research at the boundary of biology and applied physics. Subsequently I decided to go for a PhD at California Institute of Technology (Caltech), Pasadena, USA.
During my stay in Pasadena, I worked on several biological processes across the length and time scales, ranging from heart development to musculoskeletal growth in vertebrate embryos. Fortunately, I had the freedom and the environment to explore multiple aspects of quantitative imaging such as 2-photon light sheet microscopy, quantification of RNA molecules in situ and hyper-spectral techniques for high-content imaging of live samples.
My current research work focuses on understanding the interplay of mechanical forces and chemical signaling that drive the beautiful self-assembly of cells to shape a developing embryo. Experimentally I utilize mouse embryonic stem cells to make 3D aggregates that mimic events in early embryo, thereby providing an excellent in vitro model to understand patterning and morphogenesis in the absence of external signals.
I enjoy teaching and have taught courses in various capacities in India and the USA. At Cambridge, I teach the imaging module for the Systems Biology course. I am also the Deputy Editor of Royal Microscopical Society's Magazine 'infocus'. I enjoy discussions across disciplines and am looking forward to interactions with the members of the College.
---
Email
---