Dr Clara Devlieger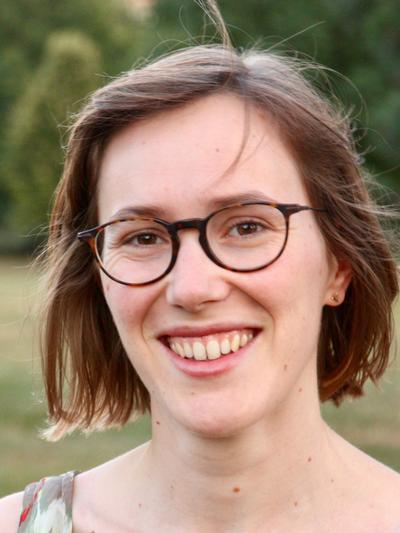 MSc (Louvain), MRes, PhD
Research Fellow
I am originally from Belgium, where I completed a Licentiate degree in Germanic languages (English, Dutch) at the Katholieke Universiteit Leuven. While I love(d) languages and literature, I wanted a more hands-on opportunity to study history and culture, and so I decided to change direction with a Masters in anthropology at the Université catholique de Louvain. I moved to Cambridge for an MRes and PhD in Social Anthropology, which I completed in 2017, both at Trinity College.
For my doctoral research I spent 22 months doing fieldwork in Kinshasa (Democratic Republic of Congo, DRC), where I focussed on the livelihood strategies of physically disabled adults who make a living thanks to unregulated practices of poverty alleviation. At the border between Kinshasa (DRC) and Brazzaville (Republic of Congo), disabled people receive unregulated discounts on import taxes at customs, as well as on ferry passage fees across the Congo River. A large-scale specialised economy has developed around these concessions, in which disabled people make a living working as intermediaries for those who wish to profit from their privileges in systems of regular trade, illegal migration and customs fraud. Organised begging, in turn, is practiced in a remarkable system of solicitation called 'doing documents', where beggars deliberately imitate government bureaucratic systems of tax-collection and humanitarian fund-raising. Considering these activities together as strategies that combine economic and social value for marginalised people, I argue for the necessity of taking into account the perspective of a petitioner in exchange relationships, as much as the classic perspective of the 'giver'.
As a Fellow in Anthropology and African Studies I intend to develop my thesis into a monograph while starting a new research project that will consider the bio-political dimensions of organised social welfare in Kinshasa. I will focus on three groups of people who will be legislatively recognised as 'disabled' and 'vulnerable', contrary to many common contemporary conceptions in the city: people who are blind, deaf, and who have albinism. Exploring social outreach programmes as much as substantive redistribution projects, I will question how the promise of welfare can shape the social landscape of the city, as the classificatory label of 'vulnerability' becomes a qualification for a share of the country's meagre resources.
In my free time, I enjoy swimming, cycling and walks in the lovely British countryside.
---
Email
---