Dr Aja Murray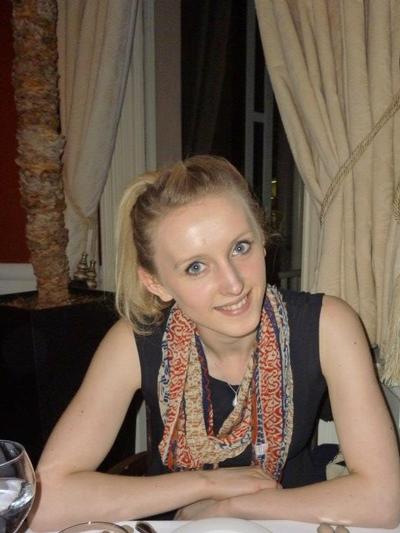 BSc (Edinburgh), MSc (Edinburgh), PhD (Edinburgh)
Research Fellow
Sir Alan Wilson Research Fellow
Biography
I was born and grew up in Edinburgh where - at the University of Edinburgh - I also completed a BSc with a specialisation in psychology (2011), MSc in Psychology (2012) and PhD in Psychology (2016). My MSc research focused on testing a statistical methodology used to understand the 'structure' of psychological constructs, such as intelligence, personality, or mental health. Building on this, during my PhD I worked on evaluating a broader set of statistical methodologies, for example, those used to test gene-environment interactions. Alongside this I also maintained a line of research focused on understanding, identifying, and assessing difficulties related to autism spectrum disorders, intellectual disability, and mental health problems. When I moved to the University of Cambridge as a Research Associate in 2015, I decided to fully concentrate on mental health research. From here on, my research focused on illuminating the developmental roots of mental health problems, why different mental health problems so often co-occur, and how we can use this knowledge in prevention and intervention. My research over the next few years will use longitudinal data covering the prenatal period to adulthood to reveal how, across different stages of development, dispositions and experiences together influence the lifelong tendencies to experience mental health problems. One particular interest will be on how we can leverage smartphone technologies to better understand, monitor and support mental health not just at the severe or 'clinical' level but for all. Another, through the Evidence for Better Lives Study will be how we can best support long-term psychosocial health from the very start of life, especially in the context of adversity. My published research can be found here.
In my spare time, I like to get outdoors and into nature. I'm an obsessive (but mediocre) runner and enjoy other physical activities such as swimming, cycling, football, and hill-walking. I am also an information glut and love to keep up to date on the latest science news through podcasts, popular non-fiction, and social media.
---
Teaching Interests
My teaching for the current academic year includes contributions to PBS6 (lectures on conduct problems and supervision), Criminological Research Methods (lectures on research design and quantitative analysis), PBS3 (supervision), PBS4 (supervision), Experimental Psychology (supervision), Cross-cultural Comparative Criminology (seminars on violence against women and violence against children) and Criminology PhD Seminars on Advanced Quantitative Methods. I currently co-supervise two PhD students: Yulia Shenderovich (working on a parenting intervention evaluation) and Aimee Neaverson (researching protective factors in the development of aggression).
---
Email
---