Dr Edmund Birch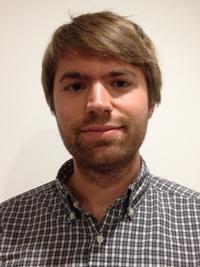 BA, MPhil, PhD.
Ext. Director of Studies
Biography
Born in East London, I grew up in Walthamstow and, later, in Cambridgeshire before coming to Gonville and Caius College, Cambridge as an undergraduate. I recently completed a PhD in the French department also at Cambridge and joined Emmanuel as a Research Fellow in October 2014.
---
Research
My research focuses on nineteenth-century French literature and cultural history, exploring the development of journalism in the wake of the French Revolution and the relationship between writers and the press. This was an era of radical growth for the newspaper industry and my PhD thesis, entitled 'Fictions of the Press in Nineteenth-Century France', considers how novelists (such as Balzac, Maupassant and Zola) reflected on such transformation, frequently denouncing the press as a corruptive influence and a threat to private life. Not only were many novels published in the newspapers at this time, but most writers worked as journalists, reporting on matters ranging from fashion (Balzac) to occupation and war in North Africa (Maupassant). In recent years, academic interest in the history of the news has increased considerably, not least in France, thanks in part to the rise of digital media and online archives. My studies in French literature have also taken me to Paris and Lyon for long periods, and I have published research in the Modern Language Review and Nineteenth-Century French Studies.
---
Email
---