Dr Chloe Alaghband-Zadeh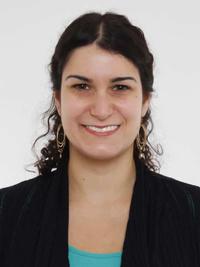 PhD (Lond), MMus (Lond), B.A.
Research Fellow; Member of the College Council
Biography
As an undergraduate, I read Music at Emmanuel College, Cambridge. I moved to SOAS in 2006 to do the MMus in Ethnomusicology and remained there for my PhD (awarded 2013), which was supervised by Richard Widdess. While doing my PhD, I taught on a variety of courses at SOAS and was a teaching assistant and guest lecturer at King's College London from 2009 to 2011. In 2007-8, I took a year-long break from formal study. During this time, I travelled to India and took intensive lessons in North Indian classical vocal music from the Delhi-based singer Sunanda Sharma.
---
Research
My research is on the analysis of North Indian classical music. Above all, my work addresses aspects of the relationship between musical sound and the social, historical and economic contexts from which it emerges. I am interested in the meanings that musicians and listeners attach to particular musical features, in how social factors influence musicians' stylistic decisions and in music's role in articulating gendered and other social identities. I also write about the nature of musical improvisation, focussing on musicians' use of formulaic musical material in apparently improvised performances.
My doctoral dissertation was a study of the semi-classical vocal genre thumri. There I argued in favour of taking a multifaceted approach to the study of thumri, borrowing theoretical concepts and terminology from other disciplines, including linguistics, semiotics and gender studies. I am now working on a project on processes of improvisation in North Indian classical music, exploring, amongst other things, parallels between musical improvisation and everyday speech. Other current research interests include musical connoisseurship in North India, the gendering of North Indian classical musical style and the role of music analysis in ethnomusicology.
---
Email
---