Dr Lucia Ruprecht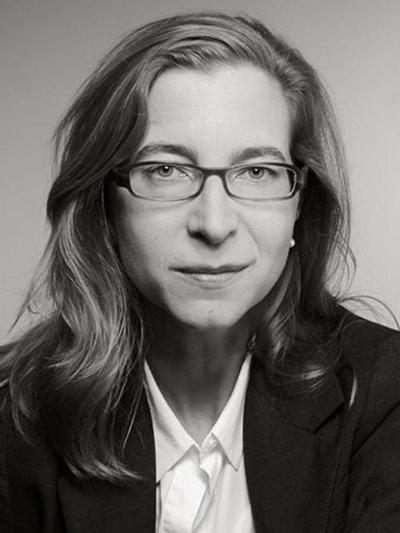 BA (Aix-en-Provence), MA (Tübingen, Aix-en-Provence), PhD
Official Fellow; Director of Studies in History and Modern Languages; Director of Studies in Modern and Medieval Languages
College Teaching Officer in German
Lucia Ruprecht's research is situated at the intersection of literature, dance, film and cultural theory. Her first book Dances of the Self in Heinrich von Kleist, E.T.A. Hoffmann and Heinrich Heine (2006) won a Special Citation for the 2007 de la Torre Bueno Prize. Her second book, Gestural Imaginaries: Dance and the Culture of Gestures at the Beginning of the Twentieth Century will be published by Oxford University Press. She is co-editor of three collections of essays, Performance and Performativity in German Cultural Studies (2003, with Carolin Duttlinger and Andrew Webber), Cultural Pleasure (2009, with Michael Minden), and New German Dance Studies (2012, with Susan Manning). She is currently editing a special journal issue entitled 'Towards an Ethics of Gesture', and prepares (with Bettina Brandl-Risi) the Handbuch Literatur & Performance in a major new series by international publisher De Gruyter. She was a funded research associate from 2005 to 2010 in the project 'The Virtuoso's Stage: Performance at the Limit' (led by Gabriele Brandstetter) at the research centre Kulturen des Performativen at Free University Berlin. This resulted in a series of articles on the imaginary life of nineteenth-century virtuosity, on the status of virtuosity in Vaslav Nijinsky's choreography, and on the virtuosity of servitude in Robert Walser and W.G. Sebald. Lucia Ruprecht has also worked on a wide range of other topics, including Franz Kafka's early writings, nineteenth-century dance criticism, and grief and mourning in contemporary performance.
Lucia Ruprecht teaches literature, thought, critical theory, and film and performance culture on the nineteenth and twentieth century papers, and on the Faculty's modern comparative papers. She supervises for the MPhil in European, Latin American and Comparative Literatures and Cultures, and for the MPhil in Film and Screen Studies. She has recently supervised PhDs on Weimar dance and on female suicide in post-1945 German literature, and currently co-supervises a PhD on Hijikata Tatsumi's butoh dance. Lucia Ruprecht welcomes research students in any of her fields of expertise. At Emmanuel College, she runs the first-year essay writing seminar and the second-year MML Theory seminar.
From 2013 to 2015, she was a Fellow of the Alexander von Humboldt Foundation at the Institute for Theatre and Dance Studies, Free University Berlin. In February 2016, she was the inaugural Visiting Research Scholar at Boyer College of Music and Dance, Temple University, Philadelphia. She is Faculty Advisor for the Cambridge Interdisciplinary Performance Network (CIPN), and member of the AHRC Network 'Film and the Other Arts: Intermediality, Medium Specificity, Creativity'. She lectures widely at national and international conferences.
---
Subject
---