Dr Robert Macfarlane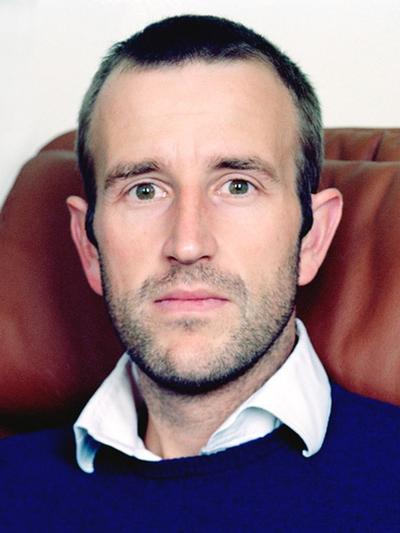 BA, Ph.D. (Cantab), MPhil (Oxon)
Official Fellow; Director of Studies in English
University Senior Lecturer in Post-WWII Literature in English
Biography
Robert Macfarlane took up his post as Fellow in English in 2002. After completing his BA at Pembroke (1994-97), he spent two years studying at Magdalen College, Oxford, and a year teaching at a university in Beijing, before returning to Cambridge for his Ph.D.. He is presently Reader in Literature and the Geohumanities in the Faculty of English.
---
Teaching Interests
Dr Macfarlane teaches widely in the English Tripos. At Part II he runs a seminar course on Contemporary Writing in English, and he lectures on topics including ideas of nature, the post-pastoral, travel writing, cultural environmentalism, climate change, and the contemporary novel. At graduate level, he convenes an MPhil course entitled 'Representing the Anthropocene', and supervises MPhil dissertations on subjects including eeriness, contemporary notions of dwelling, raptor-literature, enchantment, apocalypse and radical landscape poetics. The subjects of his PhD students have included ethics and mysticism in post-war fiction; the Scott/Terra Nova expedition 1910–1913; 'hyperspace' in American short fiction 1960–1980; and the British overseas travelogue 1900-1942.
---
Research
Dr Macfarlane is well-known as a writer. His prize-winning and best-selling books about landscape, nature, memory and travel include Mountains of the Mind: A History of a Fascination (2003), The Wild Places (2007), The Old Ways (2012), Holloway (2013, with Stanley Donwood and Dan Richards) and Landmarks (2015). His work has been translated into a dozen languages and is published in more than twenty countries, and his books have been widely adapted for tv, film and radio by the BBC, among others. He collaborates with artists, film-makers, photographers and musicians including Johnny Flynn and Jackie Morris. He was made a Fellow of the Royal Society of Literature in 2012, and has been awarded honorary doctorates by the universities of Aberdeen and Gloucestershire. In 2007 and 2013 he judged the Man Booker Prize for Fiction. Dr Macfarlane's essays and reviews also appear often in the Guardian, Archipelago, The New York Times, and Granta, among other publications. He is presently writing a book about subterranean spaces and deep time.
---
Subject
---