Conferences & Events
Emmanuel College has a variety of Public Rooms available for conferences and meetings with flexible spaces to accommodate anything from a small one day meeting up to a major symposium.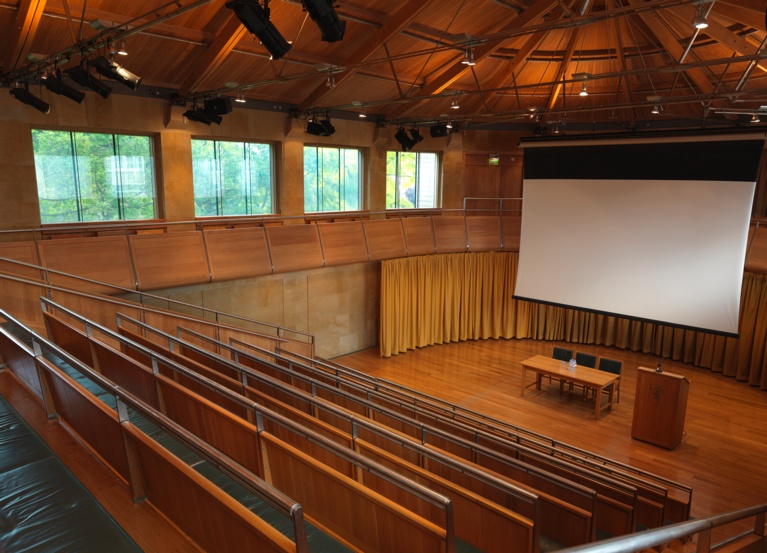 The award winning Queen's Building complex is the College's flagship conference facility with the impressive Theatre and three break out rooms. Audio visual facilities include remote control projection, sound and lighting and an AV technician on hand during working hours to help with set up and trouble shooting. In addition there are a number of options available for seminars and smaller conferences.
Every event, large or small, is treated with the same care and attention to detail – the beautiful architecture of the College and wonderful gardens provide a superb setting for both residential and non-residential events. Ideal for meetings, training days, conferences, seminars, receptions, product launches and more.
Emmanuel College is centrally located in Cambridge which itself is perfectly placed for business travel – London is less than an hour away by train. London airports are within easy reach, and Stansted Airport is only a 40 minute journey.
The College's historic setting is sure to impress and inspire your delegates and we invite you to visit and view the facilities.
Contact: Conference Manager on 01223 331978 or conferences@emma.cam.ac.uk.