Review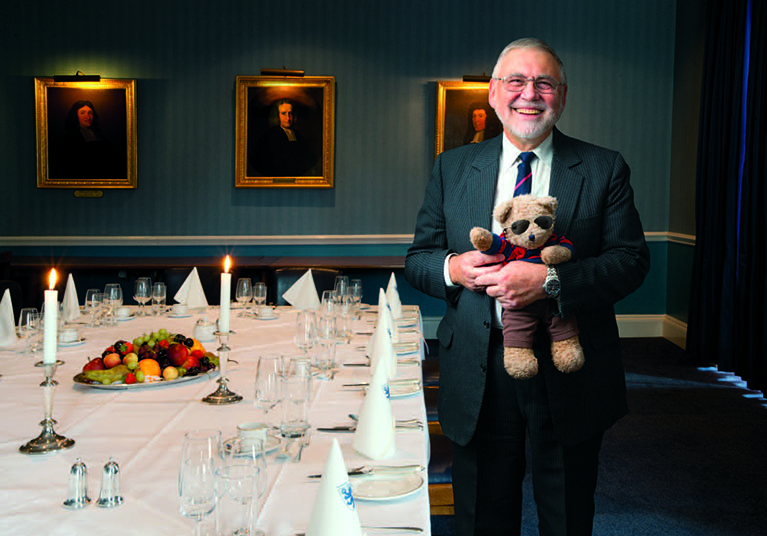 A Private Dinner at Emmanuel
Nigel Gates (1970)
In the autumn I realised that it would be 40 years since six nervous undergraduates matriculated at Emmanuel to read Geography under the excellent guidance of Dr Alan Baker. Tempus fugit and, as one gets older, tempus appears to fugit ever more rapidly! One of the six of us has, sadly, passed away so, before any more of us met the Grim Reaper, I thought it would be a sensible idea to arrange a 'Class of 1970 Geographers' Reunion' to mark the fortieth anniversary of our arrival at Emmanuel.
Everyone agreed that a reunion dinner was a great idea and we chose two possible dates. These were discussed with Sarah Banbery, the College's Conference and Bookings Manager; one fell within Emmanuel's 'closed period', when there are no private functions because of Tripos examinations, but fortunately the other one was fine.
Sarah Banbery could not have been more helpful. All of my many questions were answered swiftly and she sent me information about rooms, food and wine. Although there were suggestions of several set meals, I chose three courses from the wide à la carte range. We would have liked to have held our dinner in the intimate Fellows' Breakfast Room, but this was not possible as we were too many. Instead we dined in the impressive Robert Gardner Room. Unfortunately one wife could not attend so, in order to avoid having an unlucky 13 at the table, we took Claude, one of my teddy bears, to make us up to 14. In addition to Alan Baker and his wife, another of our supervisors, Professor David Drewry (Honorary Fellow of Emmanuel and recently retired Vice-Chancellor of the University of Hull) and his wife also joined us.
We met for pre-dinner drinks in Alan Baker's room and were delighted that he had invited both the Master and Dr Sarah Bendall to come along. We then proceeded to our reunion dinner. The occasion was absolutely delightful. The food and wine were excellent and the serving staff attentive but unobtrusive. (It was noted, however, that we consumed an extremely modest amount of wine compared with 40 years earlier.) Afterwards, I sent our heartfelt thanks to Sarah Banbery and the Head of Catering for all they had done.
When one considers that one has the use of a room all evening, with excellent food and drinks served by charming staff, the cost is certainly competitive. I suggest that any Members planning a reunion should consider holding it at Emmanuel. I am quite sure that they would be delighted: we certainly were.