Dr Emma Mackinnon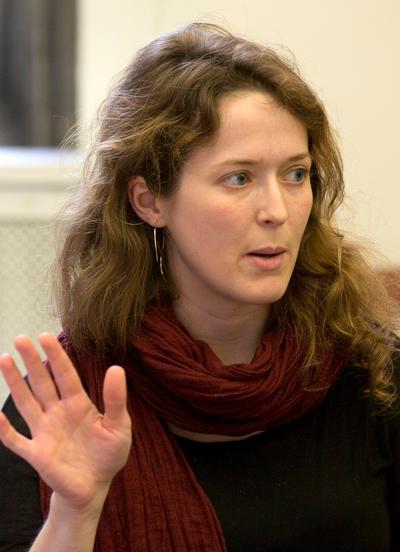 BA (Harvard) MA (Chicago) PhD (Chicago)
Research Fellow
I came to Cambridge from the University of Chicago, where I completed a doctorate in Political Science. My research is in contemporary political theory and the history of human rights, with broader research interests in international political thought, liberalism and empire, and global justice. My work combines readings of canonical and contemporary texts with original archival research.
My current work concerns the legacies of the eighteenth-century French and American rights declarations in mid-twentieth century politics of race and empire. My dissertation questions a narrative in which those foundational declarations are viewed as universal in their aspirations but often contradicted in practice. In this story, rights promises may have been unfulfilled – or, worse, a mask for imperial ambitions – but nonetheless enabled later rights claims. I argue against viewing ideals as separate from practice, and trace how, historically, narratives about gradual universalization helped justify forms of imperial and racial domination in the twentieth century. Drawing on the work of political actors who opposed such domination, I try to identify an anti-imperial version of human rights politics. That version, I argue, called not for the fulfillment of past promises, but for the making of new, more mutual ones; demanding a reckoning with history, rather than appealing to a future universal vision, it stands as an alternative to narratives of gradual fulfillment.
I grew up in Brooklyn, New York, and went to college at Harvard, where I concentrated in Social Studies, an interdisciplinary program that let me take courses across history, politics, philosophy, and literature. Before graduate school, I lived in New York City and in Washington, DC, working for four years at a political communications firm and for one year at a social policy research organization. Outside of work, I like reading, exploring, and taking on what often turn out to be overly-ambitious cooking projects. I'm very excited to come to Emmanuel, which will be entirely new for me, and am looking forward to getting to know everyone there.
---
Email
---