Andrea Mariko Grant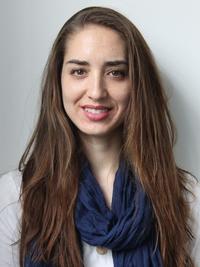 BA (McGill), MSc (Edinburgh), MPhil, DPhil (Oxon)
Research Fellow
Biography
Although I now happily call myself an anthropologist, I began by studying English literature. I hold a BA in English Literature from McGill University and a MSc in Writing and Cultural Politics from the University of Edinburgh. After a chance encounter with a linguistic anthropologist at a dude ranch in Colorado – at the time I was working as a journalist and travel writer and had been sent there on assignment – I decided to return to academia to study social anthropology. This led me to pursue a MPhil in Social Anthropology here at Cambridge (Trinity Hall) and then a DPhil at Oxford (St Hugh's).
---
Teaching Interests
I am delighted to be returning to Cambridge. I received my anthropological training here and I look forward to teaching Emma's undergraduates, in addition to joining the Department of Social Anthropology and the Centre of African Studies.
---
Research
My doctoral research focused on religion and popular culture in post-genocide Rwanda. I explored how Pentecostalism and popular music created new ways for young people to come to terms with the past and envision new futures for themselves in a complex political context. I became particularly interested in changing gender roles, hip hop, and Kinyarwanda slang.
I am currently working on a co-edited volume that brings together Rwandan artists and cultural activists with Western scholars to explore the changing artistic and cultural landscape in the country. This builds on a workshop I co-organised in September 2015 at the BIEA in Nairobi. I am also working on a monograph based on my doctoral research.
---
Email
---